We know there's a correlation between students' academic performance and their sense of belonging in the school community. We want our schools to be emotionally safe environments where all stakeholders can get along and thrive. 
But when there is so much political and social division and friction in our nation and world, what can leaders do to prevent that friction from impacting a unified school culture? 
Discovering a Problem
In the winter of 2017, leadership skills I didn't even know I had as a principal were tested. After studying the works of Mark Twain, a student created a racist flier inquiring about the use of the N-word. He later admitted he was confused about how some students, who are Black, had reclaimed the slur but if others outside that community used the word, it is considered racist. Conversations with students, parents, and community members began to expose a corrosive current of racial division in our diverse school. At the time, Arundel High, a suburban school in Anne Arundel County, Maryland, had a student body consisting of 53 percent white students, 25 percent Black students, 8 percent Hispanic students, 7 percent multiracial students, and 6 percent Asian students. 
Soon, more stories of students experiencing racial prejudice surfaced. Parents expressed fears that their children would be victims of racism and would experience the kind of interactions and incidents they had faced in past decades. Parents and community members demanded action to prevent future incidents of racial prejudice. One parent confronted me at a town hall meeting with the question, "What will you do to teach tolerance to your students?" I explained that I did not want to teach tolerance because tolerance was not enough. I believe you tolerate chemotherapy in the hope of keeping cancer at bay. You don't want students to see their classmates as something they have to bear. Instead, I pledged to teach students to accept and appreciate each other. 
Creating a Solution
Over the next few months, I asked trusted educators on my faculty to create a one-semester course that would act as an orientation for 9th grade students, helping them develop a connection to the school community and setting the norms and standards of behavior that they would use throughout the rest of their high school experience. This course, developed to use the study of self, school, community, and nation to teach cultural competency and the art of civil discourse, would run for the first time the following fall. Pulling from standards in the fields of psychology, sociology, civics, and philosophy, students would learn to investigate the world, recognize diverse perspectives, communicate ideas, and take action. My school system's board of education allowed us to pilot the course for two years. Our school community embraced the class and all feedback was very positive. 
The class, Community Citizenship, began with low-risk inventories to help students identify traits, interests, and attitudes that describe themselves. These fun interest inventories and personality assessments identified students as a certain personality color or an attribute animal. As students stood in the four corners of the classroom based on the findings of these questionnaires, they began to realize that they had things in common with others outside of their circle, including students from different ethnicities and backgrounds. Students in the band were in the same corner as athletes. Shy students and outgoing students stood side-by-side reading about the personality type they shared. 
We taught 9th graders about the dimensions of identity. They were amazed to find commonalities in the roles they play, like being their family's first born or the child of immigrant parents. Relationships formed over these similarities and comfortable conversations about school happenings and current events began to spontaneously occur. 
The next phase of this class was to leverage these new connections while learning how to disagree without anger and violence. Students set norms for delicate conversations about substantive ideas where there was significant disagreement and used sentence starters to offer support or refute a claim. They developed research techniques to provide evidence for their position. They discussed media bias and analyzed local and global issues from different perspectives. 
The lessons in this course teach students that similarities and differences are deeper and more complicated than what lies on the surface.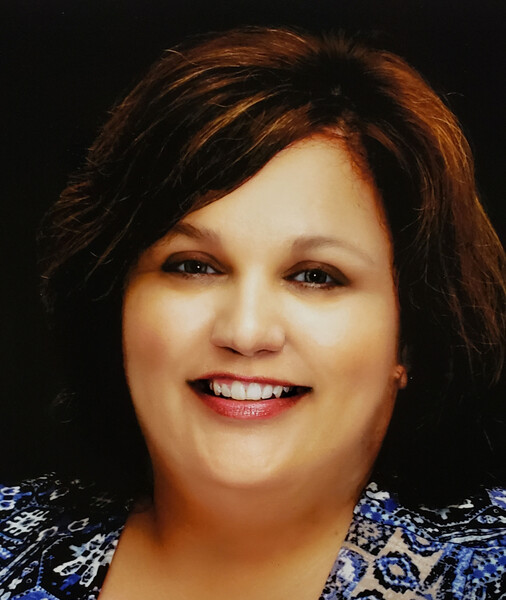 The skills students learned in this class have allowed them to explore, process, and openly discuss the many social justice issues that have gripped American headlines over the last five years. Students have successfully discussed topics ranging from the use of deadly force by law enforcement to government policies responding to the COVID-19 pandemic. But most importantly, the lessons in this course teach students that similarities and differences are deeper and more complicated than what lies on the surface.  
This deeper understanding of each other is the baseline for a unified school culture and makes it possible for students to consistently demonstrate "treating others with respect." But these skills, like so many other social and emotional competencies, must be taught, especially when public figures and social media influencers do not always demonstrate appropriate prosocial behaviors. 
Systemwide Success
Community Citizenship garnered a lot of attention because of the impact it had on students. Attendance for 9th graders went up. Discipline referrals were cut in half the first year we offered the course and then halved again in year two. Board members, our superintendent, professors from universities, and our county executive visited the course throughout the first two years. Journalists wrote articles and we participated in podcasts and online interviews to share the story of this unique class. In 2019, impressed with the results, our superintendent petitioned the school board to make Global Community Citizenship (a slight name change) a graduation requirement for students in the entire district—and they unanimously agreed. Our course went from a locally-created intervention to a systemwide initiative in 12 comprehensive high schools, a charter school, and two alternative centers.  
Even if developing a course is not within your reach, providing students with opportunities to engage in team building and social-emotional learning activities during an advisory period or homeroom will positively impact the culture of a school. And when school culture begins to shift, we can all find new ways to connect and understand each other.