As leaders, we are familiar with the initiatives and areas of growth our schools and districts need on an annual basis. We focus our work on convincing others of the value of new or ongoing initiatives through committees and meetings. We field questions like "Why are we focusing on this now?" or "How will this impact my work with students?," and we are often prepared with a supply of answers that acknowledge the question and offer justification for the new initiative. Effective leaders are prepared for these discussions, and they are thorough and thoughtful in their answers to staff.
But teachers might see it differently. It's no secret that "initiative overload" is a common phrase in our field. Despite our best efforts, even the most obvious organizational change efforts that clearly benefit our students can be met with pushback. Because of this, we must acknowledge when we are approaching change in the wrong way and reconsider our order of operations when buy-in is lacking.
Ultimately, every new initiative can morph into initiative overload if we have not taken the time to build a culture of consensus to support change. Instead of introducing a new initiative with action steps and goals, we should be introducing a new initiative as a change conversation.
The Importance of Building Consensus
If we want to support change productively, we must make time for discussions that support consensus building with our teachers and build a culture of shared decision-making. Our teachers often feel like change is being done to them and not with them. Part of this is our timing and delivery: We spend the summers reflecting on the past school year and planning for what our focus will be in the upcoming year based on those results. We assess where our state and federal education agencies have made recommendations and juxtapose those recommendations with our current work and progress, developing a plan for the upcoming year that is thoughtful and exhaustive of the information we have in front of us. In many ways, this is the right way to plan for meetings and professional learning and, yet, it is also the wrong way to promote buy-in from teachers.
Unfortunately, the rhythm of the school year and its inherent approach to planning for change leaves our teachers out of the loop. We have to resist the order of operations we are used to and find ways to engage teachers in the reflection and planning discussions that map out the work for the academic year. When our teachers are a part of these discussions, we allow for their voices to be heard and we can more easily reach a middle ground. As leaders, we know our best work is done with our teachers on our team.
Reframing the "Change" Conversation
Meaningful change begins with thoughtful conversation. Part of gaining buy-in and motivating our teachers to participate in new initiatives is planning for discussions that dig into data and give space for reflection. Discussions can be structured as simple protocols that give our teachers the opportunity to engage in change conversations. These discussions can happen in small, facilitated groups and the data can be used as part of the planning process for the upcoming academic year. Consider the questions below:
Where is there room for improvement?

What does the research recommend?

What should be our next steps?
Leaders should plan for beginning, middle, and end-of-the-school-year change conversations through this consistent protocol to plan for change and assess progress. When timed well, discussion protocols can help our teachers and leaders process why certain initiatives have been chosen as a collaborative focus and together develop the action steps to make necessary improvements. Committing to an improvement cycle for our work can also make sure that these discussions are cyclical and that our teachers are a part of the process for building school improvement plans and assessing their effectiveness. Structuring our change work in this cyclical way motivates our teachers and leaders to work together to make progress and alleviates the need for "buy-in" since we are all working on school improvement together.
Strengthening Culture Through Consensus Building
When change is a conversation and it is understood that our goal as leaders is to build consensus on the best way to move district priorities forward, we've created a culture of collaborative leadership and we've built trust. Collaborative leadership requires that we work together, build consensus, and consistently check in on our why and how. Just like in the classroom, when our students are given voice and choice in their learning, they are more invested in the outcome. Likewise, when we

support teacher agency

, our teachers are more invested in our goals and less stressed about "initiative overload."
Collaborative leadership requires that we work together, build consensus, and consistently check in on our why and how.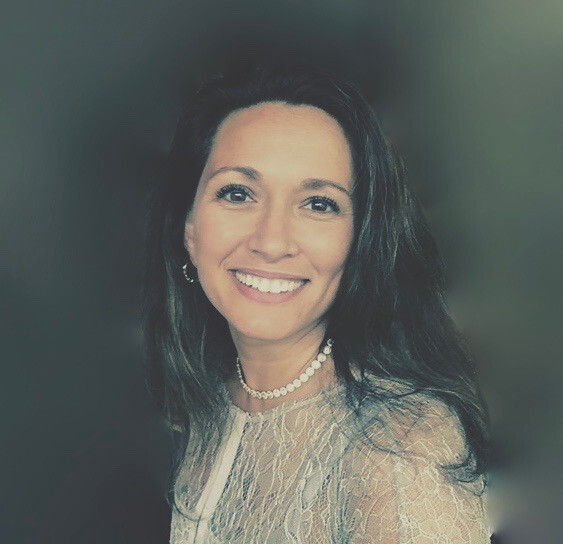 Leaders, we can choose to spend our summers planning for our defense of change or we can spend our summers piecing together the thoughtful work of our stakeholders. Feedback from previous years' change conversations can fuel our decisions for the upcoming year. We need our teachers to see themselves in the plan for change and know that they are a critical part of the planning and execution of school improvement. The path to building a positive school culture begins with collaborative leadership coupled with consistent change conversations and shared decision making.