The cumulative impact of racial stereotypes in classrooms can greatly affect students of color, who may develop guilt as a result of preexisting negative narratives about them. To counter this dynamic, president and CEO of Innocent Technologies Alexs Pate developed the
Innocent Classroom
, a program that aims to transform schools and end disparities by emphasizing children's innocence in the classroom and closing relationship gaps between educators and students of color.
We caught up with Innocent Classroom associate vice president and trainer Julian Condie.
1. What inspired you to become involved with the Innocent Classroom methodology? What does it set out to accomplish?
It has been an exciting eight-year journey. When I first became involved with Innocent Classroom, I was hired as a contractor to help write reports about what the work looked like. Right away, working with Alexs [Pate] and his team, I got to see the unique nature of this work.
I always had a passion for racial equity and the intersections of equity, thinking about how to change educational systems, and Innocent Classroom aligned with my passion. Our aim, our dream, our vision is to transform the education system for Black, Brown, and Indigenous children in America. And we do that one educator at a time, one child at a time, through the relationships that educators are engaged in every single day. We think about relationships, not just a student liking the teacher, but a relationship that actually reveals what education is for that child. No matter the curriculum, no matter the limitations that exist in some of our classrooms, if a child doesn't believe that their teacher cares about them, then none of the learning that the educator aims to do can happen.
In our workshops, we focus on talking about individual kids. We don't talk about the culture, or children in the aggregate. We never suggest a one-size-fits-all approach for a child or even an educator. Rather, we help build a process for getting closer to a child and in doing so, eliminate the racial bias that may have already been impacting that child's experience of education.
2. Can you briefly explain the three key concepts of innocence, guilt, and good, as they are understood in your framework? How do they show up in a classroom context?
It's important to start with guilt to understand what we mean by innocence. The way we define guilt is the cumulative impact of negative stereotypes, negative narratives, negative iconography that end up impacting the attitudes and behaviors of a child, but also of the people in that relationship with that child. Therefore, guilt is this experience that has been created by the narratives that preexist about that child in that space. 

Research on stereotype threat

 tells us that when someone is aware of the stereotypes about them, they're forced to move differently in that space. And the stereotypes of what it means to be a child of color, specifically a Black, Brown, or Indigenous child in America, have been everything but a constructive and helpful part of a classroom setting. When suggestions are made that children don't belong in the classroom, our children end up living out that narrative. If a child, by the time they're in middle school, has heard over and over who's a good kid and who's not, or who is smart and who is not, they either start to succumb to it or they have to try really hard to find their humanity in that space.
Innocence, then, is the opposite experience, where a child is free of those narratives and experiences the freedom to just be. An Innocent Classroom is about a relationship where the child and the teacher see each other a little bit more clearly—which finally gets us to "good." Good is our pathway, our key to get to that experience. In equity work, when you build an understanding of the problem, and when you start to understand the impacts of racial bias, it can feel almost like an immovable mountain. We've learned that you need to replace patterns rooted in racial bias and stereotypes with something. It's not enough to just say, "OK, I won't put racial bias on children anymore." You need a direction to go in, or at least a North Star of a human interaction. And that's what "good" starts to be for us. It's defined as that for which all else is done (loosely translated from Aristotle).
You need to replace patterns rooted in racial bias and stereotypes with *something.* You need a direction to go in, or at least a North Star of a human interaction.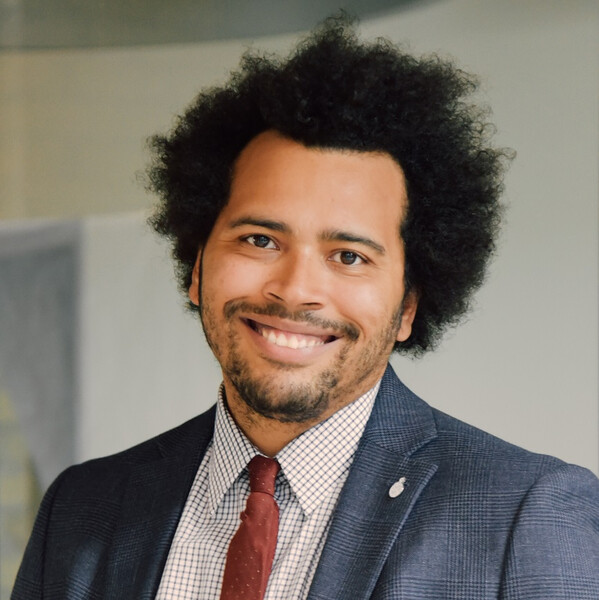 In our work, the journey of understanding the "good" in a child takes the shape of, What is that child asking for from their humanity, from other people in that relationship with them? And sometimes the answer starts to look like a child who's getting up all the time and going to the back of the room and chatting with their friends. It can be really frustrating. It can look like all the things you don't want to see in the classroom. But if we know that that child desperately needs to feel connected, their good for which all else is done, then we start to reframe what we're seeing. It gives us a different empathetic response to the getting up and disrupting class.
To be clear: We don't want to just put up with the behavior because we have a better way of looking at it. But it does allow us not to shut down their humanity when we approach the behavior. It's Innocent Classroom's guiding principle to not reinforce the behavior with a stereotype, but rather to say, "OK, well, he needs to feel connected, now let me pull his connection over to this direction rather than something else." Building a relationship with a child based on what you can know about who they really are can be your guiding principle as an educator. Then you'll know your relationship is not based on those narratives. Rather, your relationship is based on this understanding of that child's humanity.
3. What can educators do today, in one or two small but actionable ways, to develop and maintain an Innocent Classroom, one that centers students' humanity?
If you want to make sure you're taking steps toward being an Innocent Classroom educator, know that you can't walk away from any kid. When a child's showing you a certain behavior that might result in negative consequences, you have to remember that that child is also screaming for a relationship based on their humanity. They've been caught up in the wrong patterns where they've been told it's not possible. So, you have to break those patterns for them by building an authentic relationship with them that reveals what they are truly asking for from you.
4. What do you hope participants will take away from this initiative?
As a team, we try to unite educators, who will then go back to their schools and maybe let the Innocent Classroom spark take off in their community. It starts by bringing innocence one educator at a time to these different communities, and by association one child at a time in their communities. It's exciting to create a space where educators with different perspectives from around the country try to really lean in and join each other on a similar journey toward our children's humanities. It's really special.