Fred Ende will be presenting at the
ASCD Virtual Symposium: The New Era of Education
on October 20, 2021. His session "Giving Relationships a Little TLC (Plus R)" will explore key ingredients for building and sustaining effective relationships. Below he previews three important takeaways.
During my first year of teaching, a mentor and colleague told me, "It is all about the relationships."
I was struggling to find my way as a teacher, and while I was learning more each day, the challenges and missteps I made were taking their toll. This colleague may not remember the six powerful words he shared more than 20 years ago, but they have served as a foundation for everything I have done as an educator since.
In fact, right before the pandemic started, another good friend and I published a book, Forces of Influence (ASCD, 2020), on building and sustaining strong relationships to get work done. The book serves as an instruction manual for how I approach, and continue to approach, my work with those in the education community—always using relationships as a guidepost.
While there has been great flux in education lately, relationships—whether working in-person, virtually, or a mix of both—remain the cornerstone of effective teaching, learning, and leading.
Here are three parts of that cornerstone that help to remind me, as a director of curriculum and instruction, why a constant focus on relationships is always the right choice.
1. Listening Makes All the Difference
In an age where our attention is being constantly diverted, and where the idea of focusing for more than a few minutes at a time can seem foreign, the fact remains that strong listening skills build stronger relationships. Whether by leaning in and using our body to show that we are focused or through well-crafted responses and sentence starters to help build the speaker-listener connection (here are a few of those starters), listening, does in fact, make all the difference. You don't have to take my word for it: In Shane Safir's must-read book, The Listening Leader, she emphasizes all the ways in which listening helps us to be the best we can be in the work we do.
Relationships are never easy, but they are the primary ingredient to everything we do in education.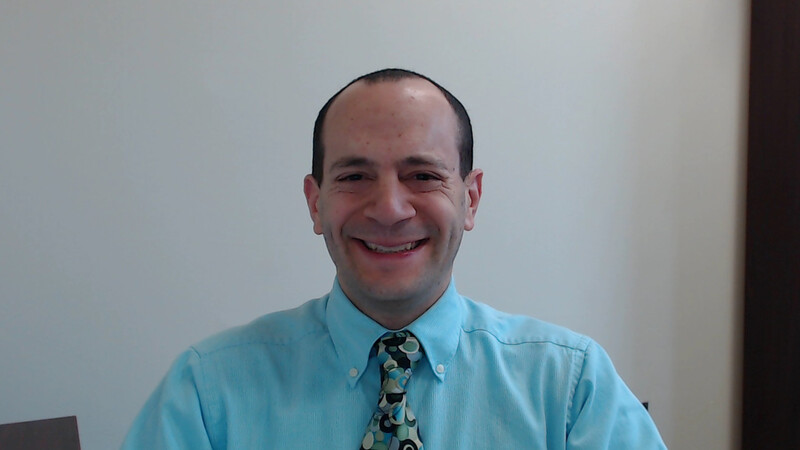 One key is to summarize and paraphrase what we hear as we engage in conversation with others. For instance, after a conversation partner has finished sharing a thought or idea, we can simply respond, "So, what I hear you saying is. . . ." and then repeat key details from what we heard. This accomplishes two goals: First, it demonstrates to your conversation partner that you heard them and have been focusing on their words and thoughts. Second, it makes certain that you and your conversation partner are on the same wavelength, so to speak, and your thinking and interpretation is in line with their intended meaning. These two outcomes of effective summarizing and paraphrasing go a long way to keeping relationships strong.
2. Self-Reflection Leads to Stronger Relationships with Others
It might seem counterintuitive to strengthen relationships by taking time to work on ourselves, but it is only through taking that time that we can understand what is working well (and what isn't) in the relationships that we form. By identifying the roles we play in a particular relationship, and what our interactions with that person (or people) have looked like, we can be better prepared for continuing to grow that relationship in a positive way. A relationship audit, like the one shared here, can be a great way to prime ourselves for self-reflection. Asking yourself, "How often have I been in contact with this person (or these people) recently?" or "What roles do I play when interacting with this person (or these people)?" can provide us with the necessary information to determine the health of our relationships.
3. Be Real, Be Open, Be There
The pandemic has taught us invaluable lessons when it comes to relationship building and sustaining. First, it is important to be real with those we serve. If we were ever scared of the phrase, "I don't know," through the pandemic we have come to embrace it. Being real shows that we recognize our limits and challenges—and understand that we all have them. Second, being open means we must acknowledge that the ways in which we operated yesterday may not serve us tomorrow. The pandemic has led to significant shifts in how we work and live. Being open to long-term changes, and not automatically reverting to some popular (but outdated) practices, is the key to helping everyone strengthen flexibility and resilience skills. Third, being there is about increasing the frequency of connections, particularly when face-to-face interaction isn't an option. Being in the same space as others provides an extra boost of energy; lacking that, providing more opportunities to stay connected can be a stopgap.
Relationships are never easy, but they are the primary ingredient to everything we do in education. I hope you'll join me at ASCD's Virtual Symposium on October 20 to learn and lead together and consider all the ways that relationships shape who we are and what we do. In our time together, we will look at research connected to building and sustaining relationships, consider a relationship or two that we want to strengthen and reflect on how we might do so, and utilize what we have learned from the pandemic to make sure our current and future relationships are focused on growth and positive change. Hope to see you then.