Kindergarten is a pivotal year in a child's education journey, setting the foundation for future learning experiences at school. However, the sudden shift to remote learning and limited social interaction during the pandemic posed significant hurdles for young learners, hindering their holistic development. The 2020-2021 and 2021-2022 school years saw a majority of kindergartners entering without prior preschool exposure and confronting school environments characterized by social distancing measures. In an interview with Educational Leadership staff, Rhonda Pevorus, a principal at Union Township Elementary in Hunterdon County, New Jersey, said she knew the first year of a student's schooling needed to be more engaging and effective. The kindergarten team's solution for the 2022-2023 school year? The "Kindergarten Switcheroo"—a process that fosters a learning environment where each child's personal and developmental dimensions can be fully appreciated in a post-pandemic world. 
Identifying the Need for Change
"The whole world changed" during and after the pandemic, says Pevorus, and the challenges posed by COVID-19 made educators rethink traditional approaches to teaching. Pevorus's school had been assigning kindergarten students randomly during the pandemic because they were unable to do in-person screenings to assess each child's needs and abilities to determine the best homeroom class for them. This lack of personalized insight was a significant roadblock to teachers and administrators trying to design schedules. Pevorus recalls how administration could only rely on data derived from what parents said about their kindergartner to allocate students, which made teachers anxious and raised concerns about creating equitable and balanced classroom dynamics. 
When the school's reading intervention teacher, Beth Homay, read an article discussing the switcheroo process some elementary schools were trying with kindergarten classes, the kindergarten and administration team decided it might be a good solution to their challenge. The method had been implemented successfully at other schools, notably

Fallsmead Elementary School

in Rockville, Maryland, and involved initially placing students in kindergarten homerooms without permanently assigning them to a specific teacher. Instead, teachers would observe the students' interactions, strengths, and areas for improvement before making final classroom assignments. 
A Time of Experimentation
The kindergarten team at Pevorus's school did not just dive right into the switcheroo process. Dana Young, a kindergarten teacher, reached out directly to teachers at other schools who had implemented the switcheroo for insights and advice. This dialogue provided valuable information on what worked and what did not, laying the foundation for adapting the process to meet Union Township Elementary's specific needs.
Kindergarten students at Union Township Elementary participate in "morning meetings" to build bonds and learn school expectations. (Photo courtesy of Rhonda Pevorus)
The switcheroo process was a thoughtfully planned and carefully executed endeavor. On the first day of school, students were initially assigned to a "home base" defined by primary colors, and teachers wore the corresponding colors during the entire process to create an engaging environment and help students identify their assigned teacher. For the first two weeks, the entire kindergarten cohort gathered in the library for daily morning meetings and team-building activities (such as puzzles, music, games, and building blocks). This was an opportunity for the kindergarten teachers to go over school procedures, teach classroom routines, and interact with all kindergarteners at one time. In the afternoons, the students would return to their home bases—a non-permanent teacher and room assignment—for academic lessons and learning. 
This allowed for a more balanced distribution of academic abilities and behavioral needs across the classrooms.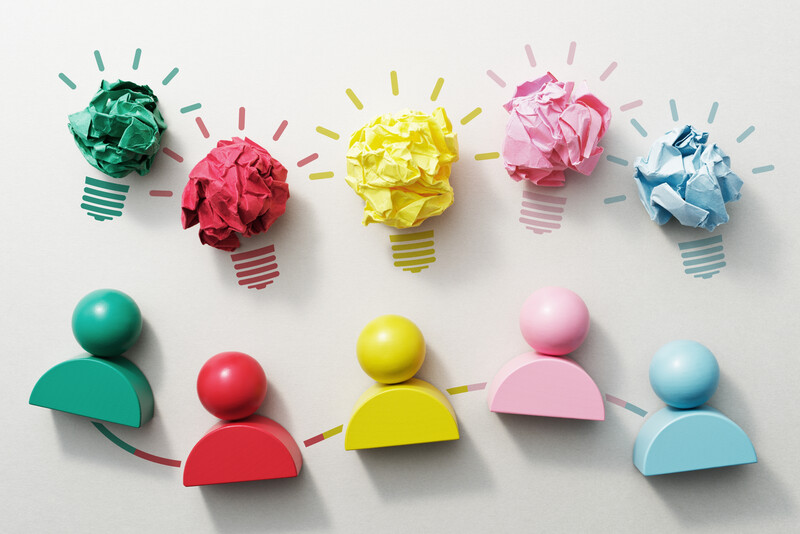 During these initial weeks, teachers used observations and assessments to evaluate students' academic and social needs. The teachers then engaged in collaborative meetings every three days to "switch around" students' home bases depending on their strengths, needs, and interactions with other students. This ensured that each child had the opportunity to experience different learning environments, and this allowed for a more balanced distribution of academic abilities and behavioral needs across the classrooms. 
The kindergarten cohort gathers for team-building activities. (Photo courtesy of Rhonda Pevorus)
After the intense two-week switcheroo process, students gathered to find out their homeroom teacher and official classroom assignment during "The Great Switcheroo!" event. This celebration marked both the end of the process and the unity it brought to the kindergarten cohort. Pevorus shares, "all of the kindergartners and teachers were able to celebrate and play games as a whole grade level." Sealed letters containing official teacher and classroom information were given to each child to open with their parents or guardians, creating a sense of shared excitement and connection between school and home. 
Empowering Educators, Nurturing Students
The switcheroo process fostered a sense of community and belonging with the entirety of the kindergarten cohort, says Pevorus, laying the foundation for a positive and productive school year. Reflecting on the impact of this process, Pevorus further elaborates, "There wasn't one classroom that was stacked with high achieving learners. There wasn't one classroom bombarded with behavioral issues. There wasn't one classroom with minimal diversity while another classroom was more diverse." According to Pevorus, the switcheroo approach allowed the school to achieve a remarkable level of equity in classroom composition. 
Students seamlessly embraced the process, showing enthusiasm for their vibrant classrooms and community-building activities. Caregivers also were remarkably receptive to the switcheroo process, recognizing the potential benefits of a more personalized and balanced educational experience for their children. This sentiment is echoed in the words of Pevorus, who shares the feedback received from families: "Children got a chance to interact with everyone from their grade level, which helped in the classroom and also with out-of-school friendships." 
Kindergarteners celebrate "The Great Switcheroo" event with games and time with classmates. (Photo courtesy of Rhonda Pevorus)
At the end of the 2022-2023 school year, Pevorus reported that it was the highest-scoring kindergarten class on district assessments and progress monitoring in recent history at Union Township Elementary. Beyond academic success, the switcheroo process facilitated the cultivation of a tightly knit community among the students. The approach not only enhanced their understanding of school procedures, but also fostered a profound familiarity with all the kindergarten teachers, fostering a strong sense of camaraderie that lasted the entire academic year. The kindergarten teachers' dedicated efforts in those initial weeks laid the foundation for strong friendships, active participation, and balanced classrooms that carried through the entire year. 
Looking ahead, Pevorus plans to continue the kindergarten switcheroo process every year, with some refinements. She aims to ensure that every child experiences every teacher at least once during the switcheroo, providing a more comprehensive learning journey. Additionally, she intends to allocate more time for teacher collaboration, recognizing the crucial role that these discussions play in designing effective instruction and setting the cohort up for success. 
A Beacon of Transformation
For Pevorus, the kindergarten switcheroo process has demonstrated that adaptability and innovation are crucial in addressing the evolving needs of education. By trusting teachers, embracing change, and prioritizing personalized learning, Pevorus and her team showed that remarkable outcomes can be achieved.  
A united team, committed to the growth and development of their students, can spark a positive ripple effect throughout schools.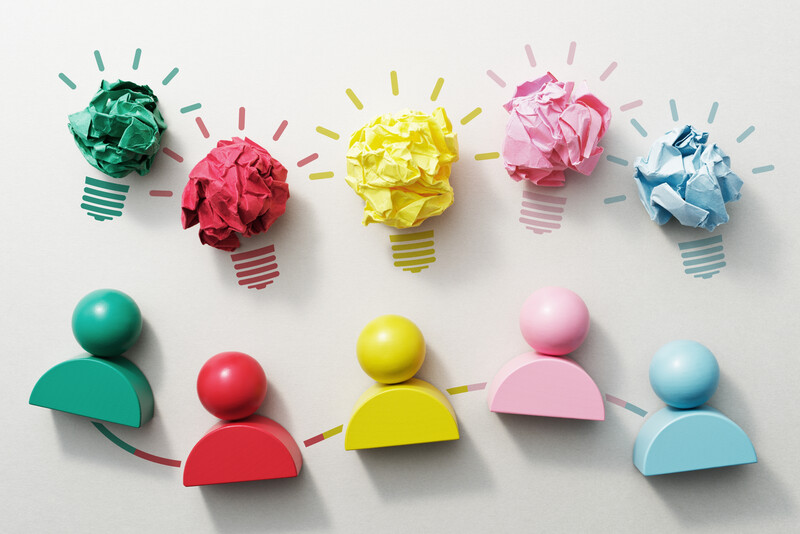 Reflecting on the experience, Pevorus says: "My own kindergarten team is so collaborative and giving that they understand how this process saved our program; their willingness to help others is remarkable." This statement encapsulates the heart of the matter—a united team, committed to the growth and development of their students, can spark a positive ripple effect throughout schools. 
In the ever-evolving realm of education, stories like this inspire educators to boldly explore innovative strategies that can reshape the learning journey for young minds. The kindergarten switcheroo process stands as a testament to the power of adaptation and its impact on both student achievement and a sense of belonging within the school community.