I've been in conversations with several different educators recently who stressed that classroom management and student discipline have been major challenges this school year. For a variety of reasons—including the stresses of the pandemic and the prolonged isolation of the distance-learning period—many students' self-regulation skills appear to be a bit unsteady right now.
There are a range of ways schools have sought to address this issue, with varying levels of success. In a recent episode of the ASCD Connect podcast, I talked with veteran educator and school administrator Jeffrey Benson about a promising approach that he recently wrote about in Educational Leadership. It's an approach that he believes is far underutilized—the prevention interview.
As Benson describes it, a prevention interview is an intentional but largely informal one-on-one conversation between a teacher and a student that's designed to open up communication and improve the relationship. It can help the teacher better understand the student's thought processes and figure out ways "to better intersect with the student's needs." More proactively, it can give the teacher an "opportunity to create a plan to help the student navigate an [expected] difficulty or conflict or behavioral challenge."
This may all sound too simplistic. But for Benson, the mechanisms of the prevention interview are actually quite complex and grounded in developmental psychology. When done well, these conversations disrupt the templated power dynamic of the student-teacher relationship and give the student a holding space to feel recognized and be listened to and, in the process, to better understand themselves. These interactions can build trust and insight—for both the student and the teacher. (All this echoes an important point that human development scholar Micere Keels makes in another recent Educational Leadership article: Positive developmental experiences facilitated by adults are ultimately what help kids self-regulate.)
Prevention interviews not only help us create new behaviors, but they give us a language to talk to students about their efforts and their progress.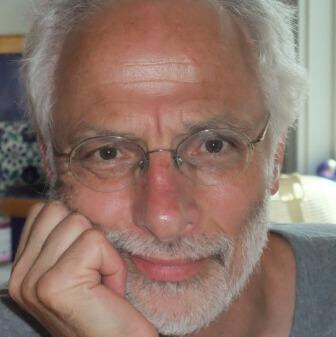 Benson, who has a long history of working with students with behavioral and emotional challenges, says he has seen prevention interviews work in improving behavior time and again, especially when used as part of a gradual support process rather than as a one-off intervention.
"Prevention interviews not only help us create new behaviors, but they give us a language to talk to students about their efforts and their progress," he notes.
In contrast to commonly (and sometimes instinctively) used punitive- or fear-based disciplinary methods that often result in stasis or recurrence, prevention interviews, Benson argues, are "a medium through which kids can grow."
To learn more about this approach, check out the podcast episode below, in which Benson also provides some specifics on what teachers should ask and plan for during prevention interviews.
Author Workshops
Over the next few weeks, Benson will also be leading a series of ASCD Author Workshops on working with students with behavioral challenges. They are sure to be helpful in the current environment.