"You don't teach guided reading at your school? How do students learn to read?" That was my question to administrators four years ago, when I accepted a job as a 3rd grade English language arts teacher at a new school in a new state.
At that point in my career, I had spent 12 years teaching guided reading where students work in small groups with leveled readers—texts at varying levels of complexity, predetermined to best fit each group. I had a master's degree in teaching, a reading specialist certification, and everything I had been taught centered around the merits of guided reading. I couldn't imagine teaching students without leveled readers and "just right" books.
When I asked the principal why she had canceled the guided reading program, she responded that the switch was based on student data. Guided reading was one of the school's founding principles, but, after years of working to get guided reading right, they realized they had not succeeded in narrowing achievement gaps in reading. Students were in 3rd and 4th grade and still unable to access complex, grade-level texts. She knew something about the instructional content needed to change.
Her argument was compelling. I'd been reading the latest evidence at the time about how students most effectively learn to read. The so-named science of reading is rooted in explicit phonics, phonological awareness and fluency instruction, vocabulary acquisition, and the development of background knowledge, which aids reading comprehension. The science does not necessarily support guided reading, in which students are taught based on texts with specific, predetermined difficulty levels.
Something's Not Working
Around this time, I also had been trying to figure out what was broken with my reading instruction. Prior to taking this new position, I had taught kindergarten for eight years at a high-performing public charter school using a guided reading approach. All my kindergarteners grew from knowing no letter names or sounds to reading on or above grade level by the end of the year. However, once they got to 3rd grade, school data showed their achievement declined. Later, when I taught guided reading to students in grades 5-8, I noticed similar trends. In this age range, students initially benefitted from the approach, but then stopped improving at the same rate.
The guided reading "leveled reader" approach worked at first because it gave me an exact "prescription" for what sight words, word chunks, and comprehension-type questions students needed to review in order to successfully test at each level. But, I was working harder than ever and my efforts weren't translating to sustained success in later years.
Teachers were seeing their students as those who either 'could' or 'could not' access grade-level work. This framework can hold students back from meeting their potential.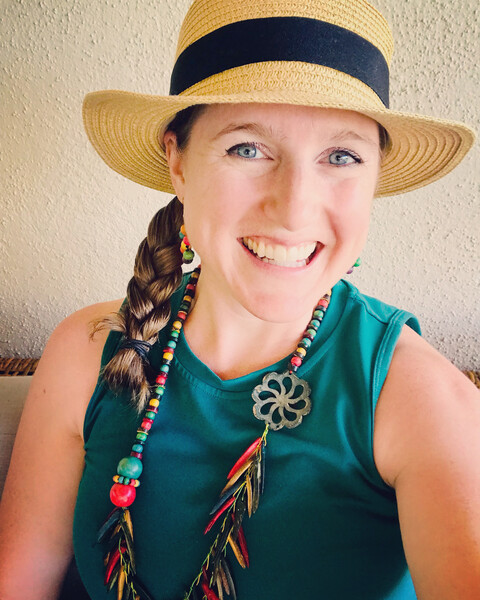 "Leveled texts lead to leveled lives" is a phrase that has been increasingly shared as educators have started to shift away from leveled readers. Instead of being guaranteed access to grade-level work, our students were told their level of access. Teachers were seeing their students as those who either "could" or "could not" access grade-level work. This framework, some argued, could lead to dangerous implicit biases that hold students back from meeting their potential.
The shift to a knowledge-building curriculum emphasized equal opportunity for students to gain content knowledge. I decided to set guided reading aside and dive into this new curriculum, which used an integrated approach to literacy while building knowledge about key topics in literature, science, history, the arts, and other subjects.
What Marcus Taught Me
That first year as a 3rd grade teacher in my new school, I had a student, Marcus, who didn't like reading and writing. He struggled to read fluently, often tripping over unknown words and ignoring punctuation. When it came time to write, he scribbled or just stared at a blank page.
Over time, however, I watched his love of literacy blossom with our new approach. Marcus loved our 3rd grade curriculum, which focused on building content knowledge. For example, our entire first unit is about the ocean. The unit is propelled by questions and students seek knowledge constantly through regular opportunities to ask questions and reflect. The module is supported by a mix of fiction and nonfiction texts that are intentionally chosen in order to help students get their questions answered, develop more questions, and build their content knowledge.
As a result of this new approach, Marcus no longer cared if he could read the words in the grade-level texts. He grabbed books, turning the pages feverishly in search of text-based evidence to prove his thinking. His vocabulary skyrocketed, and he became my most enthusiastic writer. It was clear to me then that using a knowledge-building curriculum was far better than my old, guided reading approach at producing growth, engagement, and overall reading success.  
Love of Learning, Love of Teaching
I'm now headed into my fourth year as a 3rd grade teacher at this same school. I have never enjoyed teaching more. The growth my students show each year is only exceeded by their enthusiasm for each lesson.
In an effort to fix reading scores, many schools focus on the micro-skills needed to master reading comprehension at the expense of a more integrated approach. Thus, learning to read becomes a series of steps: thinking steps, solving steps, and literal leveled steps toward grade-level texts. Many schools are so invested in "teaching reading," they drastically cut time to integrate science, social studies, and history into literature, which is exactly the kind of knowledge-building that students like Marcus need.
Reconnecting with Marcus
I recently reached out to Marcus for an interview because I wanted to see if he remembered his time in my class, with a knowledge-building curriculum, as fondly as I remembered it. Now in 6th grade at a new school, Marcus was again stuck with a guided reading curriculum. I asked him about his current experience with reading and writing. He was unenthusiastic: "We're not learning anything specific about history. We're learning like little, tiny stories," he said. "We're reading little passages to learn about what to do and not to do and learn how to read stories and how to understand them."
I was saddened. Marcus was a huge success story and I never expected his learning light to be so thoroughly extinguished. Hoping to spark his interest again, I opened the teacher edition of my own curriculum and shared the lesson topics for grades 5-8. I asked Marcus if he would be interested in reading and writing about Greek mythology, the World War I, teens as change agents, and a historic shipwreck. He responded enthusiastically, saying how much he'd love to learn about those topics.
True learners are motivated by questions. The more we learn, the more questions we have—and the more knowledge students gain, the deeper they'll fall in love with learning.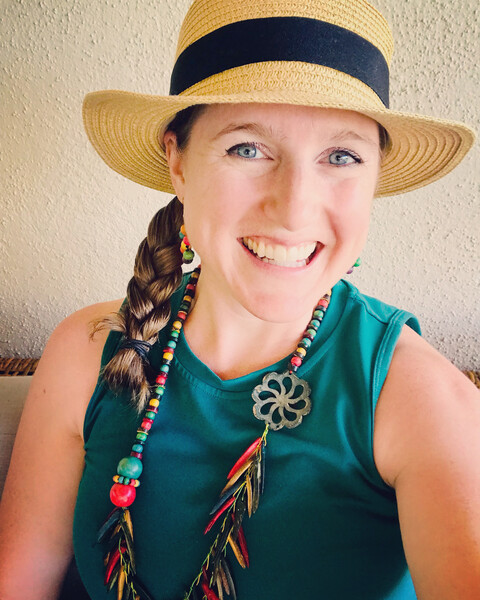 I worried that I might be getting his hopes up in a way that I couldn't fulfill. I recently reached out to his middle school principal and curriculum specialist to begin a dialogue with them about helping make some positive changes in middle school—not just for Marcus, but for all students present and future.
We need to let all students read and write about compelling topics that build important content knowledge about our world. True learners are motivated by questions. The more we learn, the more questions we have—and the more knowledge students gain, the deeper they'll fall in love with learning.
This makes life exciting and makes learning a worthy endeavor. As Einstein put it: "If I had an hour to solve a problem and my life depended on it, I would use the first 55 minutes determining the proper question to ask, for once I know the proper question, I could solve the problem in less than five minutes."