So many schools serve students from low-income families. So many barriers often prevent these students from succeeding. So many teachers don't quite know how to help their low-income students and families thrive.
Tammy Pawloski knows these challenges well. In her more than 45-year career as a teacher, researcher, and professional development leader, she's seen the ways that poverty can keep students from meeting their potential. She's seen teachers get frustrated, blame themselves, give up. And she's hoping to help change some of those stories for the positive.
Pawloski is a professor of early childhood education and has been the director of the Center of Excellence to Prepare Teachers of Children of Poverty since it was founded in 2004 at Francis Marion University in South Carolina. She pretty much is the center—as one of the small core team members, she alone leads all the professional development sessions with in-service teachers in schools across the state of South Carolina and—before the pandemic—across the country.
Teachers at Lakeview Elementary School in Greenwood, South Carolina, build brain models using a tabletop game that enhances understanding of the powerful role of experiences on brain development. (Photo courtesy of Tammy Pawloski)
"Many new teachers are just not prepared to meet the needs of students living with poverty," she says. "My job is to work with them to make a difference in their classrooms, with the students who need it most."
And indeed, much of the center's most powerful work is in schools. In each of her monthly in-person professional development sessions at a school, Pawloski focuses on one of 25 strategies identified by the center as critical for serving students living in poverty and based on brain science. Teachers also learn about the impact of economic instability on all aspects of a student's life, including their learning.
"It's not just about teaching strategies, but about helping teachers to understand why they work," says Pawloski. "If they have that foundation and know the science, then we can shift their mindsets. So when the going gets tough, when the day gets derailed, teachers have an easier time drawing from these practices."
After learning about the science behind a strategy such as the power of building authentic relationships (the first of the 25 strategies), teachers conduct action research studies that focus on one student. They might, for example, have a goal to touch base with a student twice a week to have a five-minute conversation that's not about schoolwork. They then review their progress the following month and discuss if it's making a difference so they can adjust and refine as necessary.
"Focusing on one child allows teachers to target intensive actions and data collection on the students who need it most," says Pawloski. "And we've found once the strategies are in place with that one child, it trickles out to all the other students."
Unique Certification Programs
In addition to their work in K–12 schools, the center staff helps education students at Francis Marion University prepare to support under-resourced children. At the undergraduate level, the center's standards and practices are infused into courses and across programs of study. Undergraduate students are also heavily involved in the university's Teaching Children of Poverty Scholars professional organization for students, led by Jane Brandis, which offers opportunities for professional study, networking, and service.
For graduate students, the school of education offers an add-on certification for in-service teachers of children of poverty. It is one of the few certification programs of its kind in the country. Courses for graduate students include "Teaching Children of Poverty" and "Language, Literacy, and Poverty."
Ongoing learning opportunities help teachers grow in their confidence and skills in working with students lacking resources. An annual online research symposium, open to the public, brings together leading experts in education, poverty, and brain science to discuss the latest research and best practices in working with students in poverty. The center also offers programs for school leaders and a summer institute and online resources for all educators.
Tammy Pawloski trains educators on-site about effective strategies for students living with poverty. (Photo courtesy of Tammy Pawloski)
Many Definitions of Poverty
A lack of financial resources is a major predictor of challenges in learning. According to the American Psychological Association, children from low-SES households are more likely to have poor cognitive development, language, memory, and social-emotional processing. And while the center has a laser-sharp focus on serving students experiencing financial poverty, it has also broadened its definition of poverty to include any lack of resources, such as physical, cognitive, or social-emotional.
Pawloski has learned that any student with a lack of resources is in danger of falling through the cracks—whether it's a lack of sleep, a cognitive challenge, or an absence of hope that tomorrow will be a good day. These are all barriers that can get in the way of learning, and teachers need to show kids how to get around them.
"Our work is not about bubble-wrapping kids or lowering expectations," Pawloski says. "High expectations—with support—is what we strive for."
The center's partner districts can apply for grant money to aid a specific project for their schools. For example, the center funded a project at White Knoll Elementary School in West Columbia, South Carolina, that provided essential school supplies, clothing, and hygiene and cleaning supplies to students and their families. In another district, a grant funded an archery program that allowed students in grades 4–12 to learn the sport and compete nationally without worrying about costs.
Budget-neutral shifts can make a big change and reduce barriers for students.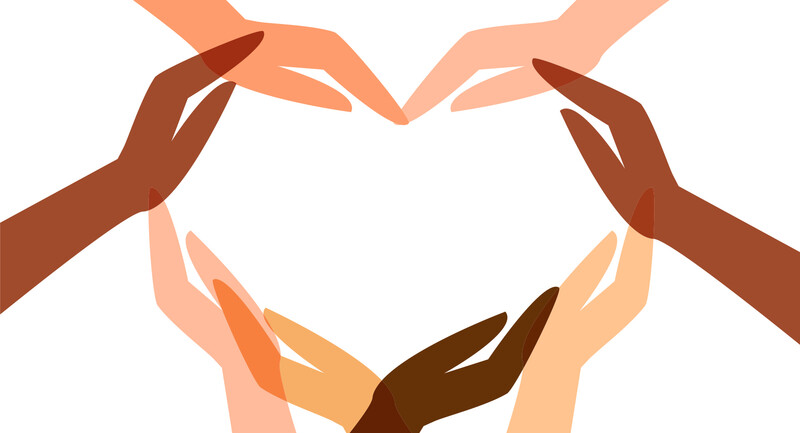 "I began my career in the highest poverty district in South Carolina 45 years ago, and not a lot has changed," says Pawloski. She still sees children struggling with barriers and inequities and teachers who don't always know the right way to help. "But what makes me hopeful is the promise that the science of learning offers. We can make slight shifts in the words we choose, in the way we set up classrooms, in schedules, and in the way we present content and guide behavior. These budget-neutral shifts can make a big change and reduce barriers for students."