ASCD Quick Reference Guides
Perfect for time-pressed study groups or individuals.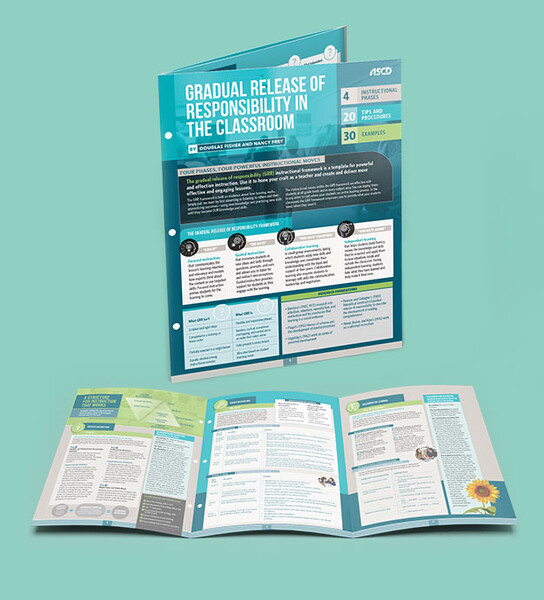 Get Started. Take Action. Save Time.
ASCD Quick Reference Guides cover fundamental education topics in a handy format that's perfect for time-pressed study groups or individuals. Written by recognized experts and ASCD best-selling authors, the guides are packed with easy-to-use lists, charts, graphics, and instructional tips and solutions that you can put into use immediately.
Each 8 1/2" x 11" multipanel guide is laminated for extra durability and 3-hole-punched for
binder storage.
Overcoming Educator Burnout
Chase Mielke identifies the factors most likely to lead to burnout and how to combat them in your everyday work life.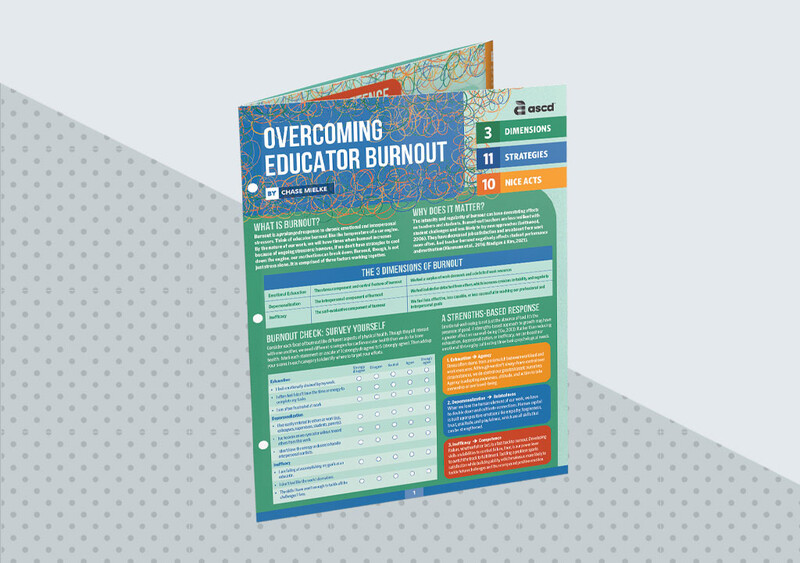 Discover Quick Reference Guides About ...
Institutional Savings
Save 10% or more when you buy 10 or more guides. Contact us for details.