ASCD Quick Reference Guides
Perfect for time-pressed study groups or individuals.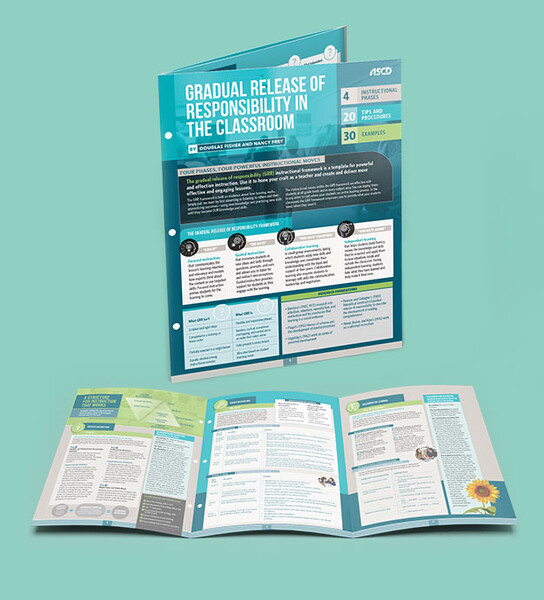 Get Started. Take Action. Save Time.
ASCD Quick Reference Guides cover fundamental education topics in a handy format that's perfect for time-pressed study groups or individuals. Written by recognized experts and ASCD best-selling authors, the guides are packed with easy-to-use lists, charts, graphics, and instructional tips and solutions that you can put into use immediately.
Each 8 1/2" x 11" multipanel guide is laminated for extra durability and 3-hole-punched for
binder storage.
Generating Formative Feedback
Generate real-time formative feedback that makes learning and achievement transparent to students in this new guide from Jackie Acree Walsh.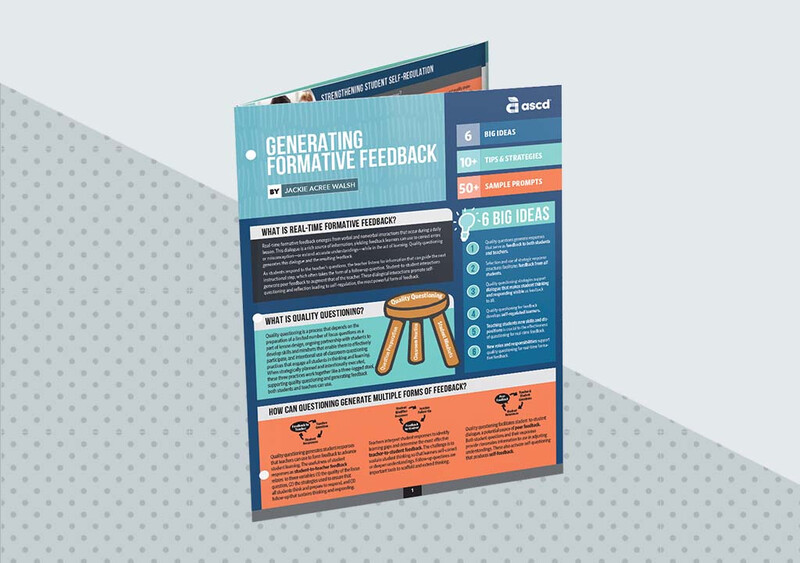 Discover Quick Reference Guides About ...
Institutional Savings
Save 10% or more when you buy 10 or more guides. Contact us for details.