Like the students who populate our schools, faculty members each bring with them unique skills, beliefs, interests, and needs. Leveraging—not merely accommodating—these diverse attributes can dramatically improve the onboarding experiences of first-year teachers and veteran educators who are new to a campus.  
As a former principal and director of teaching and learning, I know well the anxiety and excitement that can simultaneously consume new faculty members' headspace as they make the transition to their new work environment. And with only one opportunity to establish a good first impression, I also know the stakes are high for school leaders to ensure new faculty members feel supported and at home.  
Below are key moves that campus and district leaders can make as they welcome new members of a school community. 
Recognizing What Adult Learners Need
Research on andragogy—the art and science of teaching adults—is extensive. More than a century before Malcolm Knowles (1968) popularized the term with his theory of adult learning, European philosophers began using andragogy to help distinguish adult learning from approaches used in teaching children (pedagogy). Since then, many scholars and practitioners have contributed to how we now think about adult learning (including Stephen Brookfield, 1986; K. Patricia Cross, 1981; and Sharan Merriam, 2001). A broad synthesis of their findings reveals two general takeaways that school leaders can implement for more meaningful onboarding experiences for educators:   
Adult learners need to see and feel: Adult learners want to be able to picture themselves implementing their learning. Content should be relevant and practical, leaving little room for questions about whether the material will be useful in participants' day-to-day practice. Moreover, while some conceptual groundwork is necessary, clear and actionable learning outcomes should be paramount. Beyond these foundational needs, most adult learners value experiences that are enjoyable and that prompt them to connect emotionally with their content and colleagues. 

Adult learners need to be seen and heard: Adult learners, especially veteran educators, bring a variety of skills, talents, and experiences to the table. They are not new to thinking through complex issues or navigating challenging conversations. Acknowledging and encouraging their voices throughout the onboarding process will not only promote engagement but also expand the knowledge base upon which their learning is constructed. 
Discussion is a crucial tool for helping teachers make meaning of the new information that they are taking in, often at a very fast rate.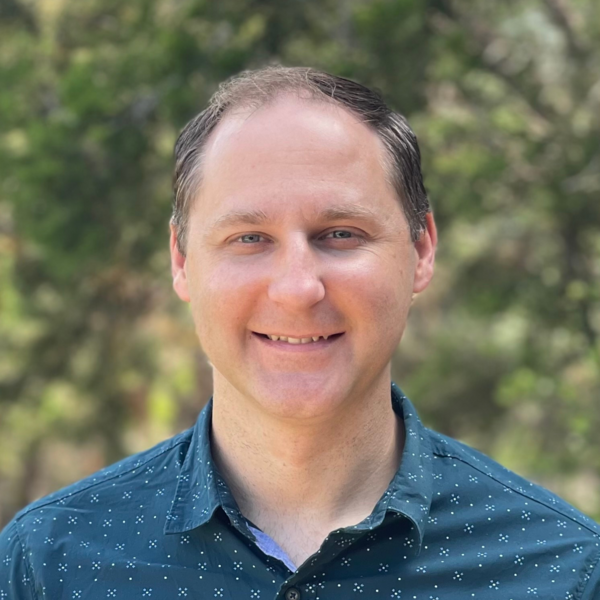 For teachers who are new to a campus, an opportunity to be seen and heard is especially important for two reasons, both of which are tied to clarity. First, discussion is a crucial tool for helping teachers make meaning of the new information that they are taking in, often at a very fast rate. Having an opportunity to engage in quick pair-share or whole-group conversations will activate thinking and concretize new learning faster.
A second reason to hear from new faculty is so that leaders can assess their understanding of onboarding content. After all, the most critical time for orchestra conductors to ensure that individual musicians are in tune is before a performance begins. Embedding time for new teachers to share their current thinking will allow leaders to stamp accurate understandings and correct misconceptions before they manifest into missteps.
Reflection questions can encourage participants to "see and feel" and to feel "seen and heard" since teachers' investment in the onboarding process and their openness to new ideas often hinges on having their own learning needs validated and supported. To better position participants at the center of their own professional learning, leaders can ask themselves:  
How do my school's new-faculty onboarding opportunities honor the wisdom and experiences that all adults bring to the table?   

What components of onboarding might allow for greater participant voice and choice?   

What intentional data-gathering strategies (formal or informal) does my school include throughout our onboarding program to gauge faculty engagement and enjoyment?   
Organize Experiences to Maximize Engagement
Management guru Peter Drucker's oft-repeated quote that "culture eats strategy for breakfast" is true—and leaders are wise to carefully reflect on how their school's culture is both represented in and enhanced by its onboarding program. An important complement to a focus on culture, though, is strategic planning. Below are five considerations for leaders as they organize onboarding experiences:  
Establish "the why": Clearly articulate the school's purpose for its onboarding program and how the learning experiences will benefit new faculty. In addition to explicitly stating the purpose of the onboarding program at the beginning of each orientation phase (more about the phases below), the onboarding planning team can internalize the program's "why" by cocreating a concrete mission statement, which may be as simple as: Turner Elementary's New Teacher Academy exists to support the professional onboarding needs of new faculty in areas related to the school's academic program. With this statement, we see who the training audience is (new faculty) and what the content focus is (the school's academic program). Additionally, the concise statement helps send a message to new teachers that targeted learning experiences have been intentionally designed to care for the needs of the school's newest community members.

Link School Practices to Principles: Create clear connections between school practices (such as how student progress is reported to parents) and guiding principles to further support adult learners' need for relevance and purpose. The exercise of linking practices to principles may also surface opportunities for school leaders to reevaluate their own rationale behind past school requirements.

Manage Expectations: Starting from their date of hire, communicate with new faculty members about when each of their onboarding needs and "new-person" questions will be addressed. Adult learners can better manage the ambiguity that comes with being in a new environment when they know there is a support plan in place. For example, if experience has taught you that new teachers at your campus get antsy to access the school's curricular resources to start planning for their first units of the year, it may be helpful to share with teachers when coveted planning time will occur in their orientation experience and what other foundational understandings will be communicated first to lay the foundation for teachers' planning success. This information could be formatted as an onboarding FAQ, visualized as a timeline of onboarding events, or simply shared in a welcome email to new staff.

Use a Common Learning Language: The education field is jargon heavy. The way one school organizes and communicates about learning may vary dramatically from how the next school defines its program components, even when the two schools have similar instructional approaches. Avoid confusion by aligning the language that teachers are expected to use with their students with the language facilitators use during faculty onboarding experiences. If, for instance, teachers at your school use the "Give Me Five" visual cue of raising their hands to get students' attention, this same gesture could be used throughout the onboarding experience to have new faculty refocus their attention when it is time for whole-group instruction.

Promote Inquiry through Questions: Framing session titles as questions, rather than general phrases, can transition new faculty from passive participants to engaged contributors.  For example, instead of titling a session "Our School's Approaches to Classroom Management," consider the title "How Can I Cultivate a Collaborative Learning Community?"  
To reflect on how best to organize onboarding experiences, education leaders can ask themselves: 
What aspects of our school's teaching and learning philosophy are most relevant for teachers to explore during an onboarding program? 

What elements of a teacher's role are imperative for new faculty to know on day one and which aspects can they learn on the job? 

What ongoing support and training might teachers need after their initial days of orientation?  
Structure Experiences around Logical Phases
Though autonomy and self-direction are hallmarks of adult learning, new teachers' experiences should exist within a thoughtful structure. Chunking an onboarding program into phases will support new faculty as they make sense of their onboarding journey.
Though autonomy and self-direction are hallmarks of adult learning, new teachers' experiences should exist within a thoughtful structure.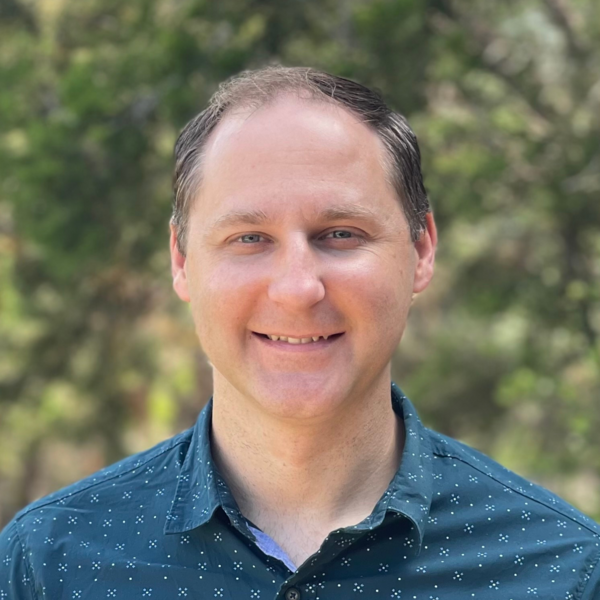 One practical approach to organizing onboarding content is to divide learning experiences into three basic phases: Information, Instruction, and Implementation.  
Information: This initial onboarding phase provides faculty with helpful knowledge prior to their first day of formal orientation. This asynchronous, low-stress phase addresses new faculty members' desire to get better acquainted with their new workplace. As this phase typically occurs before faculty begin receiving compensation, faculty participation may be optional and require little to no output. As leaders think through what content to share during the "information" period, a simple question can be considered: What matters most at our school in the following five domains: school culture, content planning, instructional expectations, assessment practices, and school resources (physical and human)? Beyond helping to clarify learning points for new teachers, answering this question collaboratively as a leadership team can be a useful calibration exercise as administrators prepare for a new school year.

Instruction: This phase includes formal, synchronous onboarding experiences that provide a safe space for new faculty to clarify learning and further familiarize themselves with key aspects of the school prior to the arrival of returning faculty and staff. During this second onboarding phase, content from the Information phase is revisited with greater depth and explanation. Given that the amount of time schools allocate for new-teacher PD varies, how content for the "instruction" phase is organized may look different from one school context to the next.  An important–and often overlooked–consideration is the need to allocate time for discussion and reflection. Because key informational pieces have already been communicated during the first phase of onboarding, this second phase can provide an opportunity for leaders to facilitate practical ways that learning can be processed. This serves as a valuable vehicle for teacher learning as well as a model for teachers as they design their students' learning experiences. 

Implementation: As the name implies, the implementation phase extends from the start of the new school year or the teacher's start date through the first few months or possibly the first year that teachers join a new school. This final phase allows new faculty to apply key concepts that they have learned during the first two phases of onboarding and then discuss their successes and challenges with their new-faculty cohort during monthly meetings facilitated by campus leaders. The arrangement of content during the implementation phase should be considered carefully and aligned with campus needs and events across the school year. For example, one of the early new-teacher onboarding meetings will likely address classroom culture and school routines, as these are areas that need to be clarified with students early on in the school year.   
Throughout each phase, facilitators are encouraged to organize content under the same general domain labels. For example, an "Assessment" domain could exist within the Information phase (with teachers reading/viewing basic information about the school's comprehensive assessment system), the Instruction phase (with faculty discussing the school's philosophy and approaches to assessment), and the Implementation phase (with teachers applying school-adopted data analysis protocols to review current student learning data).    
While school leaders have many considerations as they select onboarding opportunities for their new faculty, attention to the unique characteristics of their adult learners and intentional efforts to maximize engagement will help ensure meaningful experiences for all involved.