In
Streamlining the Curriculum
, education experts and consultants Heidi Hayes Jacobs and Allison Zmuda take a hard look at our overburdened, dated curricular practices and offer a better way—one built on the power of narrative. Their storyboard approach casts students as the heroes of the learning journey. Instead of passive recipients, they become protagonists, actively engaged in exploring new ideas, solving problems, finding connections, enlisting allies, and acquiring new skills and understandings to apply to both present and future challenges.
We talked with the authors about their thoughts behind the book and what they hope readers will take away from this resource that aims to help educators make learning more immersive, interesting, and emotionally resonant.   
Where did the original idea to write this book come from? 
While the seeds of this book were planted in regular conversations about the need for a fresh take on streamlining a jam-packed curriculum, we saw an urgent need in the early weeks of the pandemic to help make learning more comprehensible and manageable to both students and families who were learning from home. 
We were inspired by the concept of a storyboard—often used in film as a graphic portrayal of a narrative or concept divided into sequential scenes or panels. We started to play with iconography (the use of symbols or images to represent ideas) paired with brief, family-friendly descriptions that clarified what students are exploring and doing (not what teachers are covering). 
Your title starts off with the word "streamlining." Can you share your ideas about the concept? 
Quality storyboarding relies on a responsive curriculum that is realistic for the timing of the school calendar. As we noted earlier, our initial impetus was great concern about how untenable curriculum has become over the years. There is simply too much. Every year there is new content, new proficiencies to develop. That is good thing. However, classroom teachers cannot keep adding to their plates without removing what isn't necessary. Clearly, if each teacher simply makes these choices in isolation, there will be a real problem for vertical articulation.  
Classroom teachers cannot keep adding to their plates without removing what isn't necessary.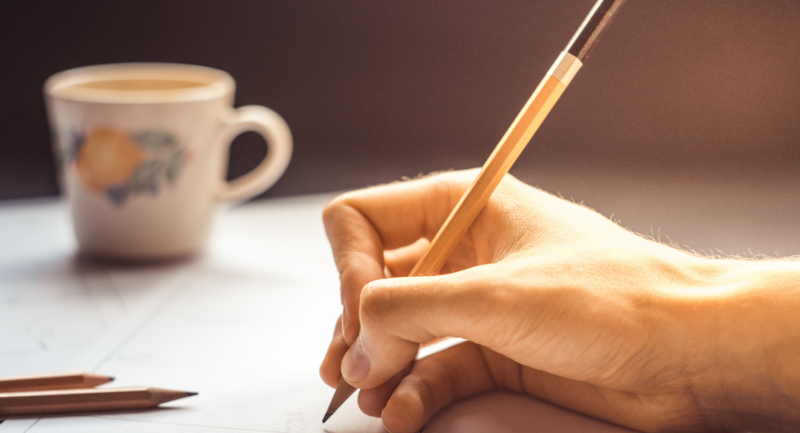 We propose a formal model to address the curricular questions of: What to cut out? What to cut back? What to consolidate? What to create? On a systems level, it is crucial for teachers and school leadership to actively engage in making deliberate and thoughtful decisions. We provide a flexible prototype to set up streamlining curriculum reviews with corresponding steps for a more systemic review.       
Can you tell us briefly what storyboarding is and how you've seen it inspire teachers to reexamine their curriculum? 
We define curriculum storyboarding as "using both graphic elements and student-facing language to present an overview of a unit or other course of study that clarifies the connections between unit's components and tells an engaging story of the learning ahead." 
Storyboard created by Washington Episcopal School, Maryland. The student prompts were drafted by Bena Kallick and Allison Zmuda.
As teachers initially examine a curriculum storyboard, they are immediately drawn to the simplicity of the language, the visualization of the concept, and the exploration that is described. They also appreciate the value of the 10,000 ft.-view of the curriculum narrative to directly show the links from one unit to another. 
What is one takeaway you want readers to get from the book? 
Shifting the traditional way we write curriculum to a storyboard approach is essential for our students. Through streamlined courses, a narrative style with clear connections between units, accessible language, vivid images, and opportunities for authentic experiences, students can make sense and meaning of their learning journey.      
Is there an angle you wish you'd been able to expand more on in the book? 
Because curriculum storyboards are a fresh idea for design, we are thrilled that our school clients immediately saw the power of the idea and drafted prototypes. Now we want to see the interaction with students—how the storyboards impact the connections they are making, the questions they are fascinated by, and how they are sharing what they are learning. We hope our website will continue to feature growing numbers of exemplary curriculum storyboards with student responses and interactions. It is very exciting to see the spark the work ignites.    
What are the best words of wisdom about education that you've heard? 
Heidi: From one of my greatest teachers, Lilly: "Go for the chlorophyll. Focus ideas and practices on new energy and life. You will find the seeds in children."     
Allison: From Parker Palmer: Good teachers possess a capacity for connectedness. They are able to weave a complex web of connections among themselves, their subjects, and their students so that students can learn to weave a world for themselves. 
Streamlining the Curriculum
A fresh resource for educators looking to revitalize their teaching with compelling learning journeys, using storyboarding to enhance lessons, engage students, and improve home-school communication.