During my first years as an instructional coach, I felt like I faced constant resistance. Teachers walked out of meetings I facilitated, they canceled session after session, and they said things like, "The problem is the kids and their parents. I don't need to do anything different." Others would agree to try a new engagement strategy, for example, and then say they never had time to try it, or the kids were "too wild" that day, or they were too far behind to do something that felt unnecessary. My response was a resolution to fight the resistance with everything I had.
Two years later, I was exhausted, teachers hadn't changed their practices, and I felt like I'd failed in my commitment to children. I resolved to find another way to address resistance. What I've learned has fundamentally changed how I work with educators, provided me energy, and allowed me to positively impact children. Perhaps most significant, I now rarely encounter resistance.
Understanding Resistance
What we perceive as resistance often shows up in behaviors such as arguing, refusing to meet or talk, rejecting support, withdrawing, feigning an everything-is-fine attitude, or insincere compliance. We label these behaviors as resistance when, in truth, they're usually an indicator of fear. When humans are afraid, we fight, flee, freeze, or appease. This is a survival strategy—even when the "threat" comes from an instructional coach who suggests there are ways to manage a classroom that don't involve humiliating students.
Change your perception; change your reality. Someone who appears resistant is probably afraid.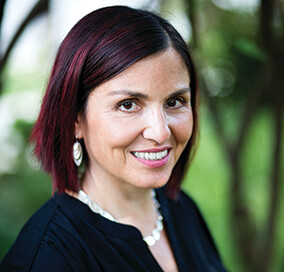 If you want to make resistance disappear, see it for what it truly is—fear. Change your perception; change your reality. Someone who appears resistant is probably afraid.
Psychologists widely agree on six categories of core human needs:
Belonging, relatedness, or connection.

Autonomy: having a sense of control in one's life.

Genuine self-esteem: not dependent on achievement, acquisition, or valuation by others.

Trust: a sense of having the personal and social resources needed to sustain one through life.

Purpose, meaning transcendence—knowing oneself as part of something larger.
When one of these needs feels threatened, fear arises—and can appear as resistance. Recall a time when you felt resistant to something or someone. Can you identify which of these human needs felt in danger?
Responding to Fear
When encountering someone else's fear, take three preliminary steps. First, turn inward and notice whether you have any fear arising in response to the other person's fear. Do any of your core human needs feel like they're threatened? Perhaps your need to feel competent as a coach or leader? Your fear might also show up as resistance—as resisting someone else who is demonstrating what you perceive as resistance!
The second step is to activate your compassion. Try remembering a time when you felt afraid, thereby activating your empathy. Or try stepping into the other person's shoes, imagining what they might be feeling and thinking.
The third step is to activate your curiosity. What do you think is coming up for the other person? Which of their core human needs might feel threatened? The need for autonomy? The need for connection? Try to think what the other person might need from you in that moment.
These first three steps require reflection time. They can be taken before you sit down with the person in whom you're perceiving resistance, during a conversation with them, or after. Taking these steps allows you to talk to the person experiencing fear in a way that conveys support while exploring whatever they seem to be resisting and what factors are behind their reluctance. In that conversation, it's of greatest importance that you stay in relationship with them by:
Using active listening and paraphrasing: "I'm hearing that you're having a hard time. I know this has been a rough semester."

Asking for more: "Would you be willing to say more about …? I really want to understand."

Stating your commitment to the relationship: "I want to support you. Can you tell me what support might look like for you?"

Clarifying how you perceive your role: "I'm committed to helping you thrive" or "I care about you and want to explore how I can best serve you and our students."

Being persistent: Don't lose hope in your abilities or the other person's potential for growth.
Learning to Coach Emotions
Fear is a strong emotion. It's one many of us are uncomfortable with—both our own fear and other people's. Leaders and coaches need to learn how to respond to emotions, something I teach extensively in my programs. I offer educators a three-part framework called ACE, which stands for acknowledge and accept emotions, cultivate compassion for the self and others, and expand the story. This framework is effective in addressing fear (or resistance) as long as the coach or leader has a solid relationship with the other person.
My empathy surges, and I get curious about how I can connect with the other person and help them get their core needs met.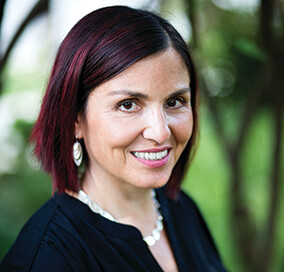 When I became an instructional coach, I had few resources for dealing with other people's emotions (or, to be honest, with my own). Looking back, I'm not surprised that teachers walked out of meetings with me or refused to meet. I had shown up in those meetings intent on wearing them down and defeating their resistance. Now I almost never experience resistance because when I witness someone demonstrating behaviors I previously perceived as resistance, I simply recognize those behaviors as fear. Then my empathy surges, and I get curious about how I can connect with the other person and help them get their core needs met. This isn't always easy, especially when I'm doing work around racial equity. But it provides me with a reliable path of action, one that doesn't leave me drained.
I'll repeat this one more time, because this is actually all you need to understand to never experience resistance again: resistance is fear. Meet fear with compassion, curiosity, and persistence, and it will soften.