What if everyone on earth jumped at once? Why do we sleep? Could there be life on Mars? Most of us can remember the joy of chewing on a good question as a child and the thrill of pursuing a passion project. We strive, too, to cultivate communities that produce inquiring minds in our classrooms. But for some reason, we overlook the need to do so among the faculty in our schools.
There are good reasons why we might avoid inquiry as adults. First and foremost, longstanding traditions across cultures hold that teachers are expected by their communities to be the ones answering, not asking, the questions. Teachers are used to being in control and, frankly, others are used to seeing them in control. As such, many educators fear adverse reactions from colleagues, administrators, families, and students alike if they admit there is something they don't know.
In fact, opening ourselves up to questions we might not be able to answer can feel threatening, especially when they are questions about our own professional practice. Yet, a lack of inclination toward inquiry among educators does our students a disservice.
In recent decades, it's become clear that many students are not getting what they need to learn effectively. School structures and policies have remained largely static, while the makeup of the student body and the expectations for graduates have changed. The magnitude of these two shifts has resulted in inequities that require a dramatically different approach to educators' own learning.
Twenty years ago, the National Research Council declared:
If teachers are to prepare an ever-more diverse group of students for much more challenging work—for framing problems; finding, integrating, and synthesizing information; creating new solutions; learning on their own; and working cooperatively—they will need substantially more knowledge and radically different skills than most now have and most schools of education now develop.
The field is still wrestling with how this might happen.
At first glance, it's hard to imagine how such a significant transformation of teachers' knowledge and skills could be accomplished without substantially more time or radically different professional learning models. To be sure, school leaders have shown their creative spirit in recent years by finding additional time for professional learning with innovative scheduling of team time during the school day, offering job-embedded coaching, and providing access to on-demand resources. These shifts are useful but will be insufficient for the transformative changes needed in schools. We must do more than change what we're doing; we need to change how we're doing it. This means cultivating an inquiry-based perspective.
Meeting the needs of today's students will require flexible thinking and a willingness to challenge conventions. Any research-based strategy can be poorly implemented. Any "promising practice" can fail to deliver when applied in the wrong context. And strategies that are highly effective in meeting the needs of some students might miss the mark for others. If we don't change the culture of schools to become places in which adults consistently consider the match between their moves and the students in front of them, we cannot begin to approach the goal of equitable outcomes for all students.
Students can't benefit from questions that go unasked. Leaders of all stripes have a role in normalizing and even celebrating the asking of questions.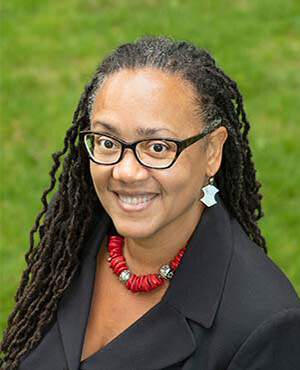 Inquiry All Around Us
Many schools and districts already engage in inquiry-based professional learning experiences. They may do this as part of formal routines such as instructional walkthroughs, peer-observation cycles, lesson study, or looking at student work. Inquiry-based professional learning routines such as these focus educators' attention on the impact of their teaching on students' learning. These structured experiences are useful for cultivating an inquiry mindset and culture of trust among educators. Over time, however, schools will only thrive when inquiry evolves beyond being an initiative bound to formal structures and becomes a habit of mind that characterizes the culture.
One way that school and teacher leaders can cultivate a schoolwide inquiry stance is to extend the language of inquiry. During formal inquiry cycles, we often hear questions that focus attention on impact, such as, "What do you notice?" "Under what conditions?" or "How might I be wrong?" What if we also used questions like these beyond the boundaries of formal inquiry protocols to cue each other to critically consider the impact of our instructional decisions on students' learning? As trust and collegiality develop, such questions can become a part of how educators check in with each other and can become a reason to seek each other out.
Questions can encourage openness to fresh interpretations, invite conjecture, elicit thoughtful response, and signal solidarity to address an issue together. But too often, teachers and administrators feel insecure about whether their curiosity will be received by colleagues as naivete or incompetence. They may be unwilling to risk being vulnerable by asking questions that reveal what they don't know. Such restraint is especially problematic in contexts where inequitable patterns in student outcomes raise uncomfortable questions.
But students can't benefit from questions that go unasked. Leaders of all stripes have a role in normalizing and even celebrating the asking of questions. Whether in staff meetings, team meetings, or in one-on-one discussions, leaders can model an inquiry mindset by asking hard questions, highlighting what they appreciate about others' questions, and soliciting lists of questions that can be organized and collaboratively pursued.
Another move for savvy leaders—teacher leaders and school administrators alike—is to help elevate collaborative learning by referencing examples of tricky questions that the group has posed and answered together, problems the group has solved, and outcomes they've achieved through their commitment to inquiry. As educators recognize the ways their practice has been enriched by a culture of questioning, they are more likely to seek out each other's professional perspective.
When schools support educators to operate from a place of inquiry, professional learning can become an anytime, anyplace activity. Everyday conversation becomes a vehicle for teachers to consider new insights, and incidental interactions can inspire new lines of thinking. Where there is a culture of curiosity, educators routinely learn from each other's experiences—and their ability to educate with equity is accelerated.
If your school is already engaged in formal models of collaborative inquiry, maybe you're ready to start making inquiry a schoolwide habit of mind, and you can play a role in making that happen. Aren't you curious?
Uprooting Instructional Inequity
In Jill Harrison Berg's new book, learn how to use collaborative inquiry as a means for identifying, interrogating, and addressing instructional inequity.