Discover Witsby™
ASCD's Next-Generation Professional Learning and Credentialing Platform

Witsby is a mobile-optimized professional learning platform that is modernizing how educators learn, lead, and thrive.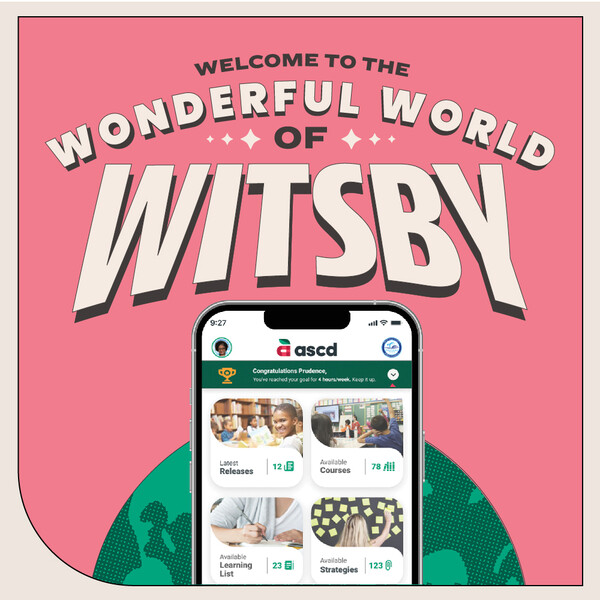 Transform Professional Development
Witsby delivers high-quality training from leading experts, authors, and practitioners in an easily accessible, bite-sized format. Witsby is backed by powerful analytics, multi-layered reporting tools and authoring capabilities to blend your PD with ASCD's professional learning content.
Professional Learning Done Right
Together at Last! ASCD PD Content + Your PD
Customize learning by blending your content with a library of video, toolkits and strategies created by ASCD.
Personalized PD Teachers Will Love
Educators get 24/7 access to searchable, self-directed, bite-sized professional learning content that's easy to use anytime, anywhere, on any device.
Analytics that Matter
Witsby's layered reporting system gives you insight into engagement, progress and trends at the district, building and individual levels.
Powered By a Trusted Professional Learning Community
ASCD provides a vibrant and trusted community of experts, authors, and practitioners who deliver high-quality professional learning right into educators' devices.
"I love [Witsby] because as a staff developer, I struggle with coming up with meaningful PD that is differentiated based upon my staff needs and learning levels. So, it's great to be able to have the opportunity to work with this platform to help inform my PD plan for the school year."
—School District Staff Developer
Webby Award Honoree
Witsby has been recognized for excellence by the International Academy of Digital Arts & Sciences. Only the top 20% of nearly 14,000 projects submitted in this year's competition obtained this level of recognition.
Category: Websites and Mobile Sites, Education Honoree, 2023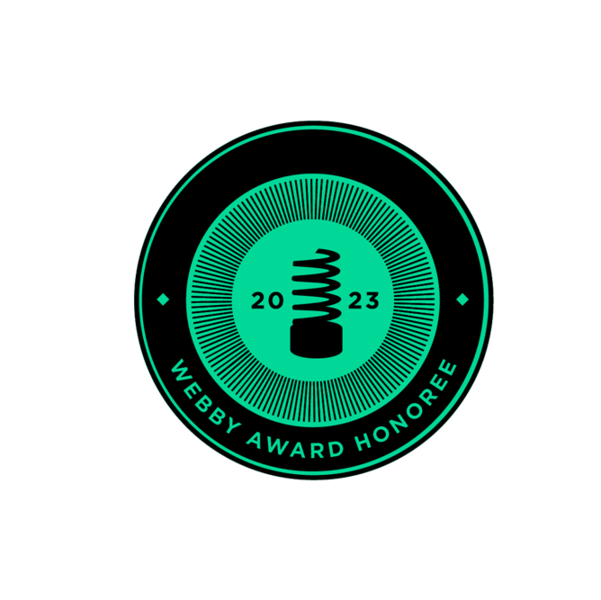 Put PD in Their Pockets!
Make Witsby your on-demand professional learning resource to provide your teachers with the just-in-time tools to meet the ever-changing needs of students.
Join Our Witsby Webinars
Each week, we invite you to join us for a sneak peek at Witsby. Come learn how districts across the country are delivering professional learning that is modernizing how educators learn, lead, and thrive!
Get to Know Witsby
Explore Witsby's next-generation features.
A library of thousands of learning activities on popular, relevant and timely topics, including videos, courses, and articles; plus the ability to blend your own professional development content into the platform.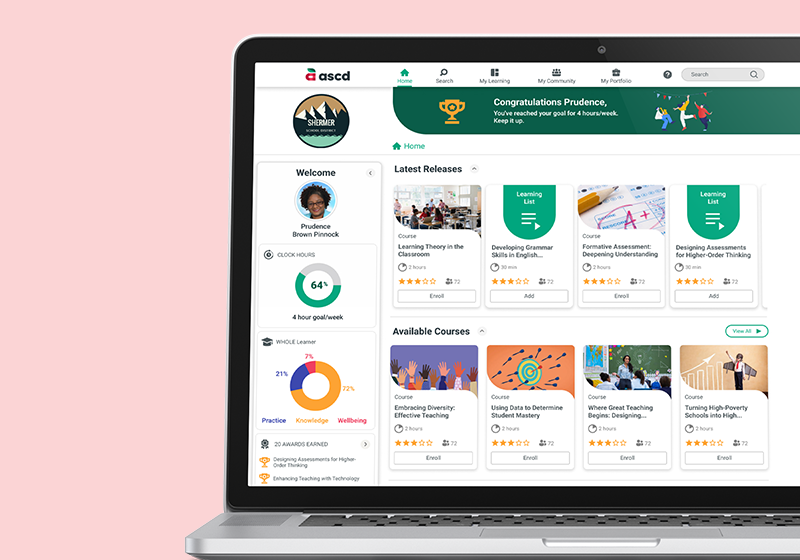 Powerful analytics and multi-layered reporting tools to monitor usage, track teachers' needs and interests, and measure effectiveness and impact.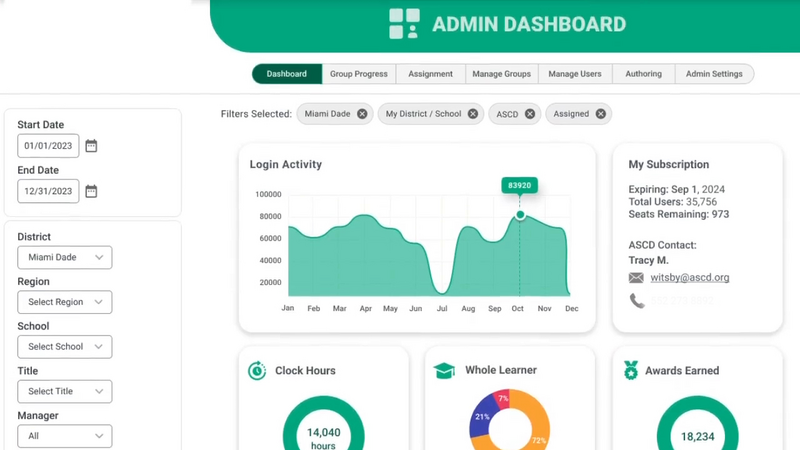 An authoring capability that allows you to build courses and a playlist building tool to align learning journeys with goals.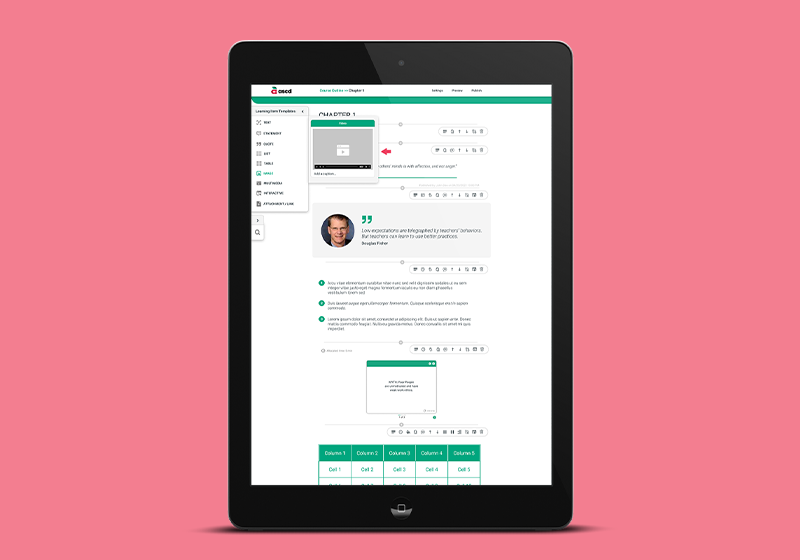 Encourage teachers to continue and expand on their professional learning journeys with the AI-automated recommendation engine.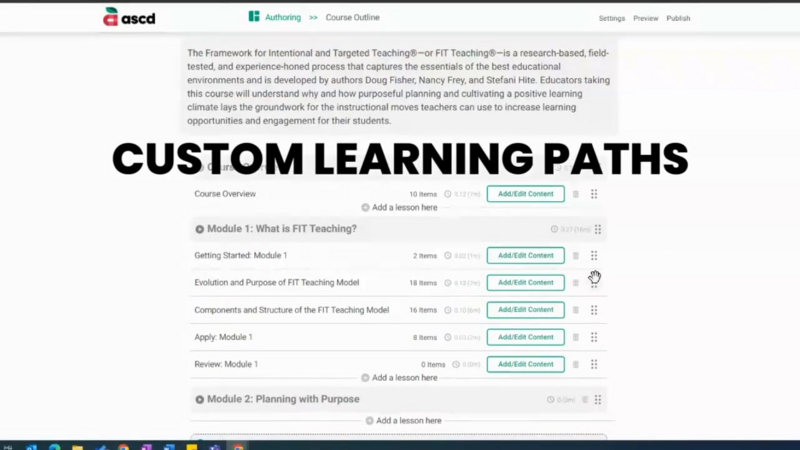 Allow your teachers to earn credit for time spent on professional learning outside of formal, designated learning days.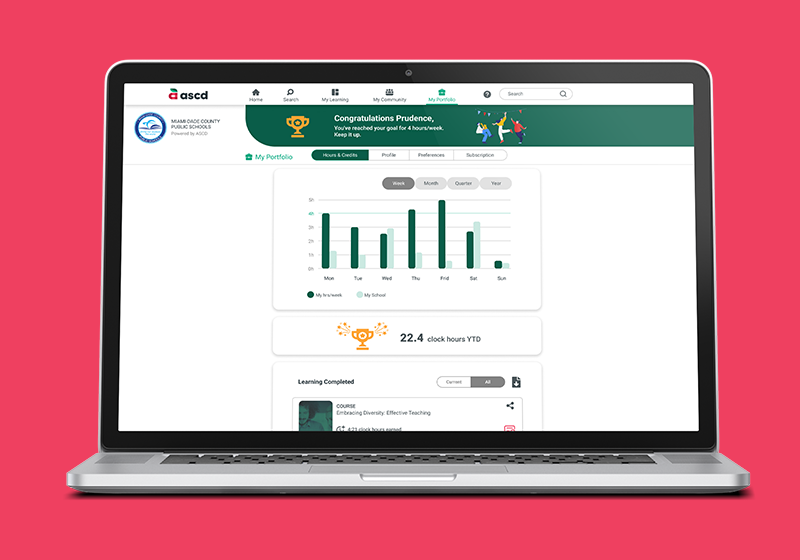 Trusted ASCD Expertise
Professional learning from the leading minds in education and instruction.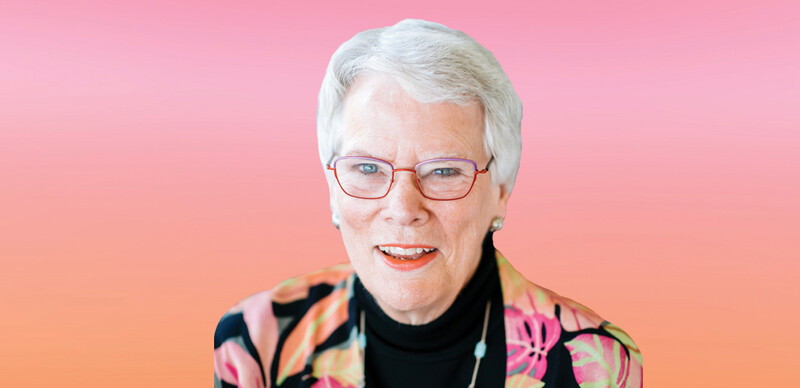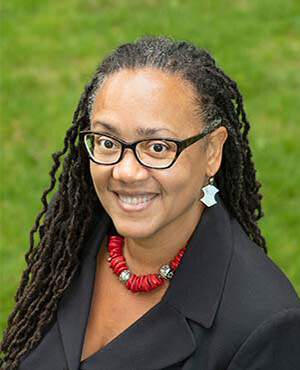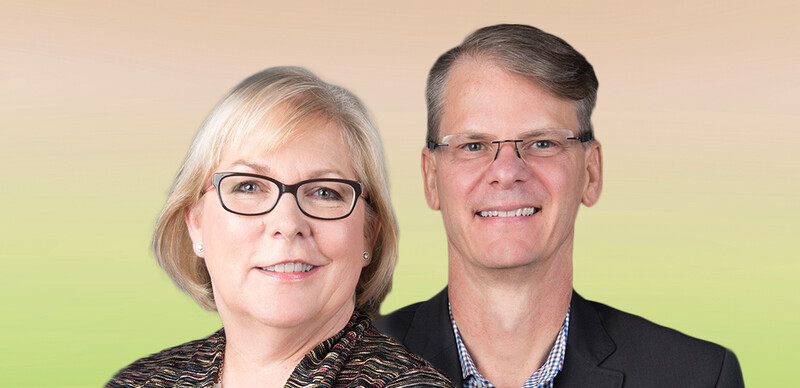 Douglas Fisher & Nancy Frey