Can you think of a single student who doesn't want some level of independence in their learning process? Even the youngest learners will often say, "I can do this by myself." We shouldn't intervene when students demonstrate this impulse. According to a 2019 OECD report on student agency, learner agency allows students to "learn how to learn," creating motivation and instilling lifelong skills. Agency also gives students the confidence to tackle challenging tasks and develop self-efficacy. As learners, students should have opportunities to share their ideas in meaningful ways, have space to make choices, and be trusted to make decisions about how to share their learning—all essential elements for agency.  
In our experience, interactive journals can be a powerful tool to kickstart student agency. Earlier this year, we worked with a group of 3rd- through 6th-grade students at Kōkua Academy in Kailua-Kona, Hawai'i. This school offers a whole child, project-based approach to education by providing learning opportunities that are relevant to students' lives and instruction that supports students as individuals. With this mission, the idea of student agency is always front of mind.
Teachers at Kōkua wanted to introduce new outlets for students to share their thinking using a digital tool. At the start of a new unit on ocean animals, students were instructed to explore interactive "I Wonder" journals on their Chromebooks and then capture some wonderings about what they might want to learn from their unit of study. 
Creating interactive digital journals elevates student agency. Interactive journals allow students to have more ownership of the content of their journals. Students can choose the features for their journals, as well as some content. With a digital journal, students have access to tools such as voice recording, voice-to-text, the ability to add images, and more.     
Creating Interactive Journals
Students who might be hesitant to share with a partner or the class may be more willing to capture their ideas and questions in a digital space. In EdTech Essentials (ASCD, 2021), Monica discusses the importance of honoring student interest as you curate resources and set students up for success as creators. Interactive journals leverage open-ended tools that students can use in many different ways.
You might choose an ebook tool like Book Creator (Monica has created lots of resources for Book Creator's team) or a slide-based tool like

Google Slides

or

PowerPoint

. With an ebook tool, students can make choices about how to share their learning which gives them agency over the learning experience. One of the reasons we loved using an interactive journaling tool for the ocean animals project was the number of ways students could place their ideas on a page. Some students used voice tools, others typed out their thoughts, while others searched for pictures, images, emojis, and icons that connected to their wondering.
In The Minimalist Teacher (ASCD, 2021), Tammy and coauthor C.Y. Arnold share an important idea about instruction, learning, and the use of tech tools. They suggest using versatile and evergreen tools with high capacity and lasting value. A tool such as Book Creator provides some structure, yet offers choice and opens opportunities for multiple streams of use and ongoing projects.
An interactive journal allows students to have more ownership of the contents of their journals.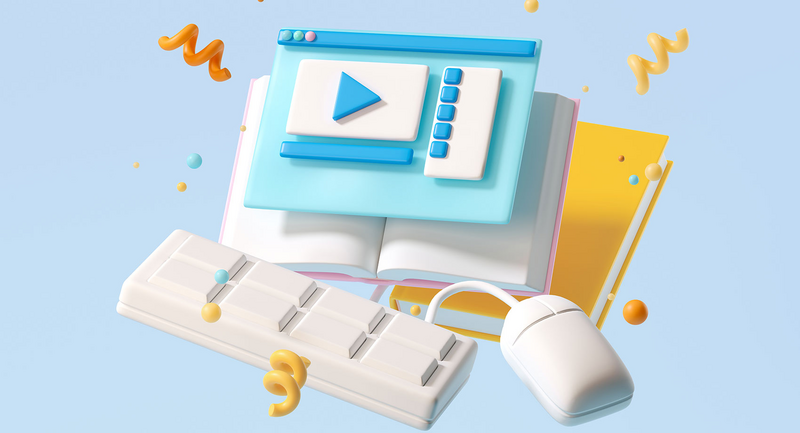 Giving Students Agency
How does it feel to have agency? At Kōkua Academy, students were excited to try out interactive journals that allowed them to create something that was entirely their own, and that they could continue to work on at their own pace. Book Creator was new to them, although they had used Chromebooks, laptops, and tablets in the past. One student remarked that she "could have an open mind and ask questions and [share] wonderings." Other students stated that they liked all the photo options and the voice activation tool to help them search and write text.
This introduction of the interactive journal proved to be successful because students left the session feeling satisfied with their creations and motivated to use them at home. If you're looking for a project that gives students agency while connecting to your curriculum goals, an interactive journal might be worth exploring. We used this digital space for, "I Wonder…" journals that gave students the flexibility to capture questions that could lead to future inquiry projects and a deeper dive into high-interest topics.
EdTech Essentials
In a world awash in technology, what edtech skills and strategies should educators focus on to ensure they are making the best use of online spaces for classroom learning?